A leading researcher in farmworker safety will keynote a seminar hosted by the Southeastern Coastal Center for Agricultural Health and Safety at the University of Florida. The seminar will be held on March 16.
Linda McCauley, dean and professor at the Emory University Nell Hodgson Woodruff School of Nursing, will speak about the evolution of academic/community partnerships between Emory University and the Farmworker Association of Florida. The partnerships have focused on farmworker health and safety issues, including pesticide exposure and heat-related illness. McCauley will discuss major findings, publications and future research directions.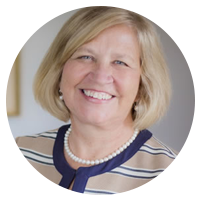 The center is part of the University of Florida Institute of Food and Agricultural Sciences and housed at the UF College of Public Health and Health Professionals.
"Dr. McCauley's work with the Farmworker Association of Florida has shed light on the health and safety challenges faced by agricultural workers throughout the state," said J. Glenn Morris, M.D., director of both the UF Emerging Pathogens Institute and SCCAHS. "She has published studies on female farmworker health, the danger pesticides and other chemicals can pose to laborers in this sector, and many other topics."
SCCAHS was established at UF with the aid of a $10 million, five-year grant from the Centers for Disease Control and Prevention through the National Institute of Occupational Safety and Health. The grant is used to create and expand research and education programs to help workers in Florida, Georgia, Alabama, Mississippi, and North and South Carolina, as well as Puerto Rico and the U.S. Virgin Islands.
Researchers are conducting several studies at SCCAHS, including occupational health and safety surveillance of Gulf seafood workers, agricultural pesticide applications in Florida using best practices, and pesticide and heat stress education for Latino farmworkers through culturally appropriate training, among others, said Tracy Irani, professor and chair of the UF/IFAS department of family, youth and community sciences. Irani oversees the center's outreach and community engagement efforts.
Download the flier to learn more about the seminar.
[button color="#FFFFFF" background="#ff8f00″ size="large" src="https://www.sccahs.org/wp-content/uploads/2018/03/SCCAHS-Seminar-flier-McCauley-copy.pdf" target="_blank"]McCauley Seminar[/button]
News release written and distributed by Beverly James, IFAS Communication Services.