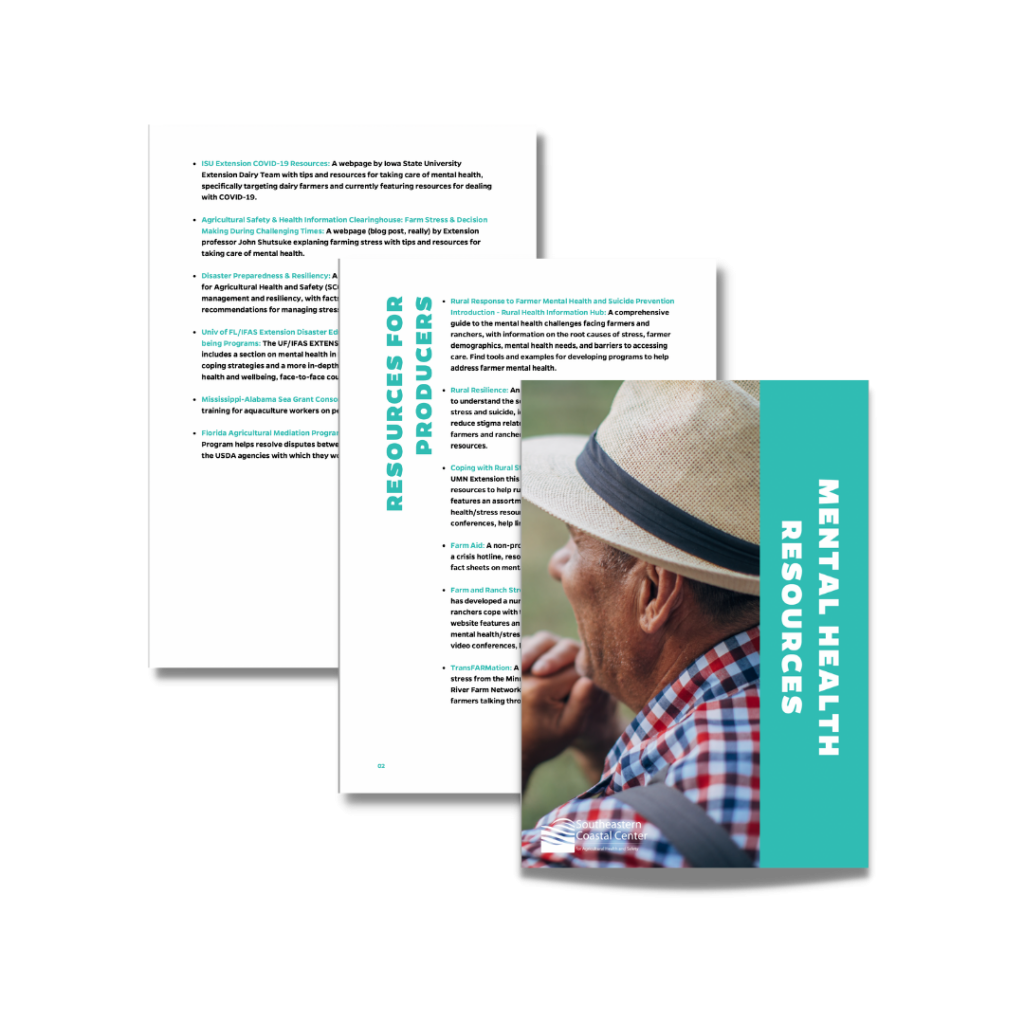 Mental Health Resources
The Southeastern Coastal Center for Agricultural Health and Safety has gathered numerous resources to address the unique mental health needs of rural and farm working populations. Access these resources by downloading the Center's free mental health guide below.
Additional resources for producers
Resources for farmworkers:
Resources for the general public:
Extension Agents and Others Who Can Help
The network of universities and cooperative extension services working on education and research in agriculture, fishing, and forestry in Alabama, Florida, Georgia, Mississippi, North Carolina, South Carolina, Puerto Rico, and the U.S. Virgin Islands, has offices and extension agents focused on occupational safety. Below are Extension agents and specialists and other professionals who conduct training on this topic or who can provide more information.
Heidi RadunovichRural mental health/ Opioid abuse
Associate Professor/ Licensed Psychologist
UF Department of Family, Youth, and Community Sciences